Introducing Reveal® Clear Aligners: Discreet Orthodontic Treatment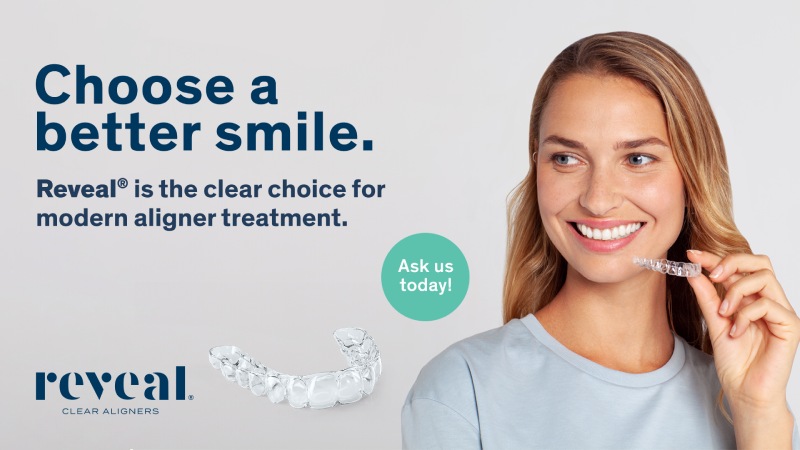 Reveal® clear aligners are a popular choice for orthodontic treatment because they offer a discreet and comfortable alternative to traditional metal braces. These aligners are made of a clear, plastic material that is virtually invisible when worn, making them a great option for adults who want to straighten their teeth without drawing attention to their orthodontic treatment.
One of the unique features of Reveal® clear aligners is that they are custom-made for each patient based on a 3D scan of their teeth. This allows for a precise fit and ensures that the aligners are effective in moving the teeth into the desired position. Dr. Hourieh Tayefi uses Primescan to make the 3D scans, which is a state-of-the-art technology that provides highly accurate and detailed images of the teeth and mouth.
Treatable cases
For a wide variety of teeth-straightening cases, ranging from simple to complex, the Reveal® Treatment has been clinically demonstrated to be effective. With Reveal® clear aligners, doctors frequently address the following issues:
Gapped teeth
Open Bite
Overbite
Crossbite
Overly Crowded
Underbite
Why would I want I Reveal® Clear Aligners
The fact that Reveal® clear aligners are virtually undetectable while worn is one of its key benefits, making them a well-liked substitute for conventional metal braces.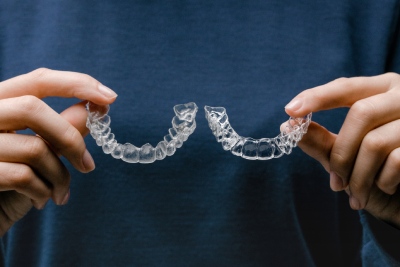 Additionally, they can be taken out for eating, brushing, and flossing, making it simpler for patients to practice proper oral hygiene and eat the things they like. Patients can easily and effectively straighten their teeth with Reveal® clear aligners for a healthy, straight smile.
How does Reveal® work?
If you are considering Reveal® clear aligners as a treatment option, you can schedule a complimentary consultation with Dr. Hourieh Tayefi to discuss your options and determine if clear aligners are the right choice for you. During the consultation, Dr. Hourieh Tayefi will review your dental health and discuss your goals for treatment, as well as provide information on the expected length of treatment and any potential risks or limitations. With Reveal® clear aligners, you can achieve a beautiful, straight smile without the hassle and inconvenience of traditional braces.