Invisalign®
Straighten your teeth discreetly with Invisalign® at Sky Dental.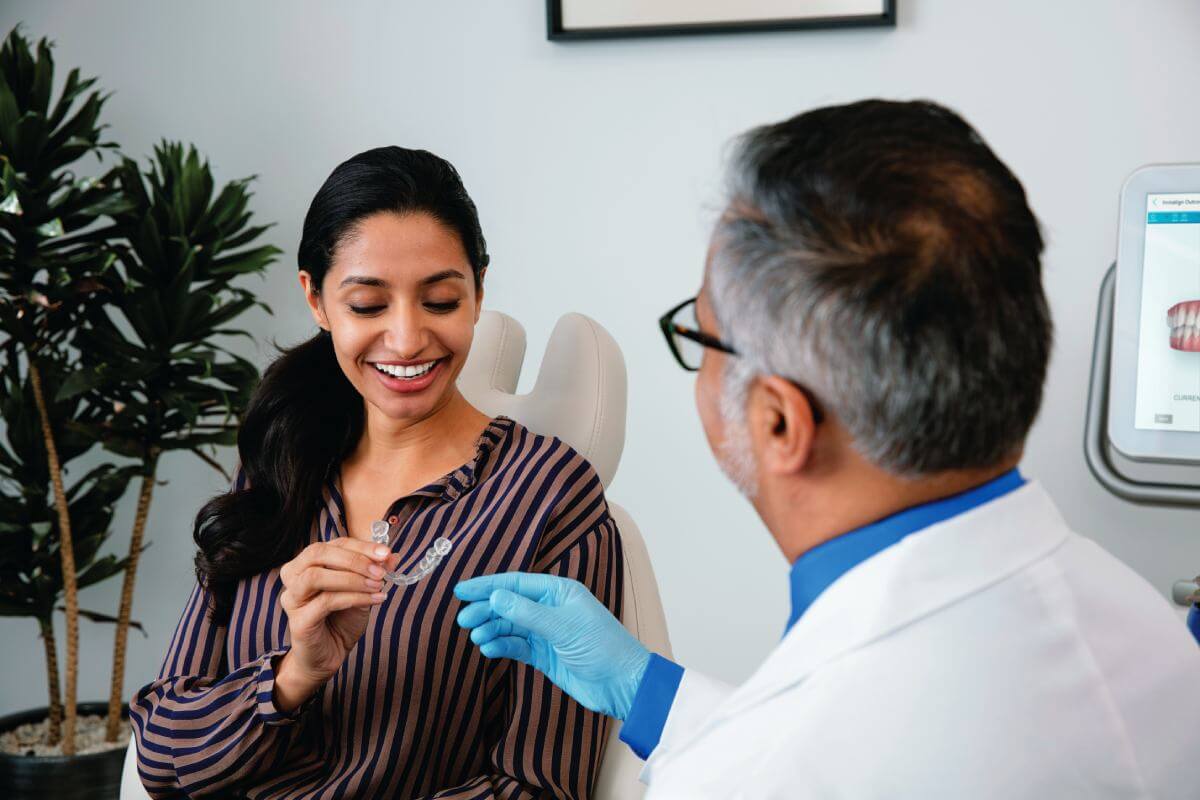 At Sky Dental, in North York we offer Invisalign® as a discrete and practical solution for straightening your teeth!
Invisalign® is a well-known orthodontic procedure that employs clear, personalized aligners rather than conventional wire braces to straighten teeth. Invisalign aligners give patients a discrete and practical choice for straightening their teeth because they are nearly undetectable, removable, and pleasant.
Invisalign aligners are successful in addressing a variety of tooth alignment difficulties, from simple to severe instances, using cutting-edge 3D computer imaging technology. But the only person who can decide if you're a good candidate for the procedure is a certified and qualified Invisalign practitioner. Sky Dental provides consultations as a preferred Invisalign provider in North York to help you decide if Invisalign is the best option for you.
Invisalign® in Bayview Village: The Benefits
Properly aligned teeth can provide numerous benefits for your oral health and overall well-being. Here are some advantages of having a straighter smile:
Easy Maintenance: Straight teeth are easier to maintain through regular brushing, flossing, and dental cleanings. This can help to reduce the risk of gum disease, cavities, and other oral health issues.
Less Wear and Tear: When your teeth are in the right positions and correctly aligned, each tooth shares the burden of biting and eating. This may lessen the likelihood that individual teeth may experience excessive wear and tear over time, hence averting the need for possibly costly dental repair in the future.
A comfortable bite can assist to relieve strain on your head and neck muscles, as well as the jaw joint, teeth, gums, and supporting structures. This may lead to a more relaxed jaw and more comfortable biting.
Your teeth's look and the overall attractiveness of your face can both be enhanced by a straighter smile. Your self-esteem and confidence may increase as a result, resulting in a more satisfying personal and professional life.
Strength and Longevity: Your teeth and supporting components may be more durable and strong if they are properly aligned. This can improve oral health in general and lower the chance of losing or damaging teeth.
Invisalign Treatment for Common Orthodontic Issues
Common orthodontic issues include gapped teeth, an open bite, an overbite, a crossbite, and excessively crowded teeth can all be treated with Invisalign. The aligners are furthermore devoid of unsightly metals and wires, which makes them more pleasant to wear and necessitates fewer adjustment sessions.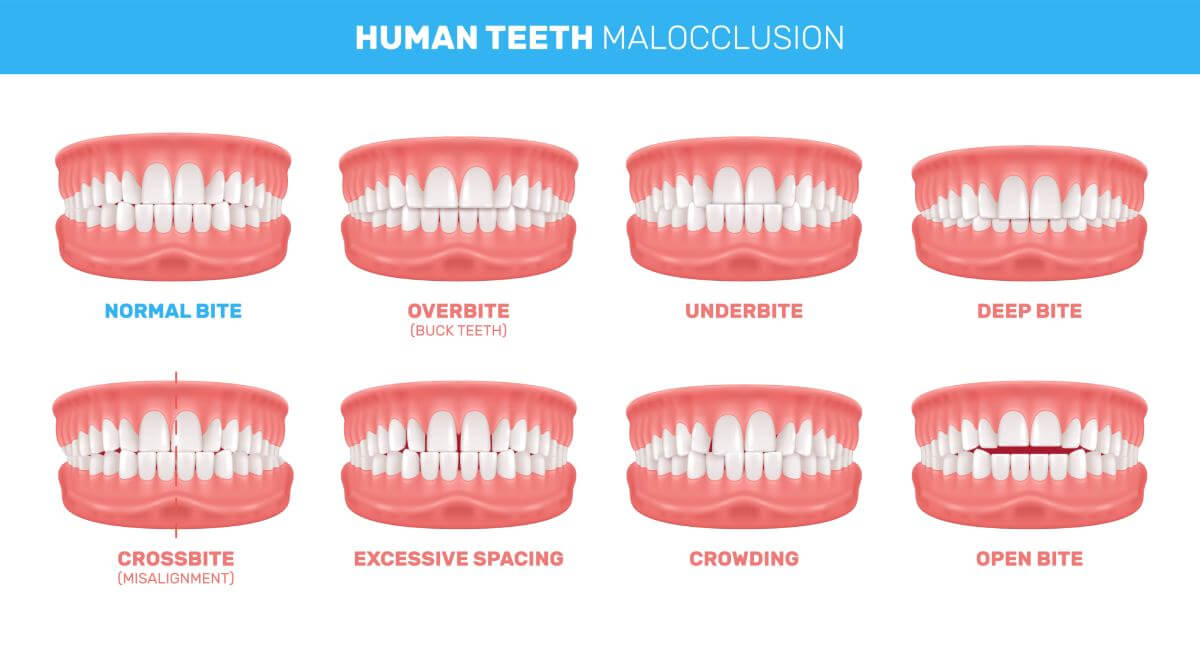 One of the most significant benefits of Invisalign aligners is their removability, allowing you to eat and drink whatever you want during treatment and maintain your regular oral hygiene routine. You will wear each set of aligners for about two weeks, gradually advancing to the next set in the series until your teeth have straightened to their designated final positions.
Benefits of Properly Aligned Teeth
Invisalign® is a popular orthodontic treatment that offers numerous benefits for patients seeking straighter teeth. Here are some benefit:
Clear - Clear aligners are made from a clear plastic material that fits comfortably over your teeth, making them virtually invisible. This means you can undergo orthodontic treatment without the noticeable appearance of traditional braces.
Eat Your Favourite Foods - Unlike traditional braces, clear aligners are removable. This means you can continue to eat your favourite foods during treatment, as long as you remove the aligners beforehand.
Easy Oral Hygiene - Just remove the aligners to brush and floss your teeth, then place them back in when you're done. This helps to reduce the risk of cavities and other dental problems.
Suitable for Teens and Adults - Treatment can be an option for both teens and adults, as long as they have appropriate orthodontic needs. This means you can achieve a straighter smile at any age.
Shorter Treatment Time - Can be completed in as little as 8 months, depending on your specific orthodontic needs. However, individual treatment times may vary.
Retainers for Long-Term Results - After completing treatment, a retainer may be necessary to maintain your newly straightened smile. Your orthodontist will advise you on the best retainer options to ensure the long-term success of your treatment.
Treatment Time and Follow-Up Appointments
While treatment times and the number of aligners worn will vary from person to person, the average treatment time ranges from 9 to 15 months, with an average of 18 to 30 aligners worn during treatment. Our orthodontic team will monitor your progress with regular appointments every six weeks to ensure that your treatment is progressing as planned. For more detailed explanations about Invisalign treatment, please ask us during your orthodontic consultation.
Don't wait any longer to achieve a straighter, healthier smile! Schedule your no-obligation orthodontic consultation today and find out if you're a candidate for Invisalign. Request your appointment now to take the first step towards a confident, beautiful smile.
Ask Questions
We will gladly answer any questions you may have.
Ask Questions
Book Online
Sky Dental offers the ability to request your dentist appointments online. Schedule an appointment now!
Book Online
MyChart Login
Login to check and manage your medical history.
Access MyChart