Clear Aligners
Clear aligners offer a discreet, comfortable, and convenient way to straighten teeth.
In Contrast to conventional braces, clear aligners are constructed of transparent, BPA-free plastic and are simple to take out for eating, brushing, and flossing. Additionally, crowded teeth, gaps, overbites, and other orthodontic problems can all be resolved using clear aligners.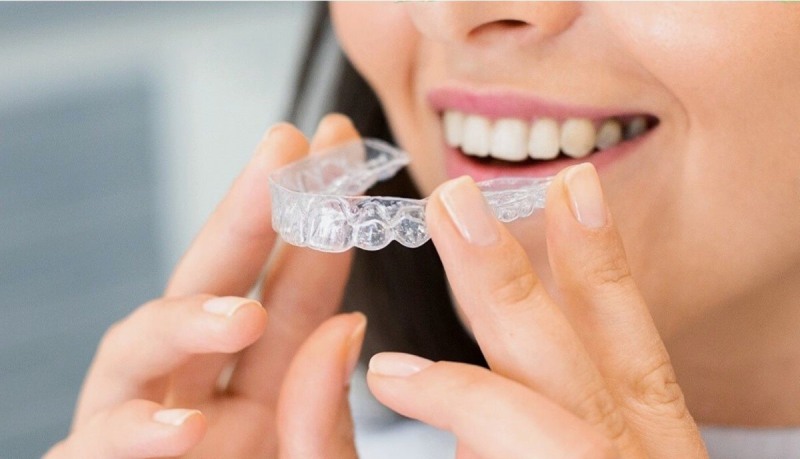 Three of the most well-known manufacturers of clear aligners are Invisalign, Reveal, and SureSmile. Considering your particular orthodontic needs and personal preferences, we can help you decide which brand is best for you. Each one has distinctive characteristics and advantages.
Although reveal aligners are a newcomer to the clear aligner industry, they have a number of special advantages. Advanced digital technology is used to create Reveal aligners, enabling a more exact fit and quicker treatment timeframes. Additionally, Reveal aligners use a proprietary material that is thinner and more flexible than other aligners, providing a more comfortable and discreet treatment experience.
Advanced 3D imaging technology is used by Sure Smile aligners to produce custom-fit aligners that are created for each patient's particular orthodontic needs. The translucent, BPA-free plastic Sure Smile aligners are composed of pleasant and nearly undetectable. Furthermore, compared to conventional braces, Sure Smile aligners provide quicker treatment timeframes and a better degree of accuracy.
Millions of smiles have been straightened with Invisalign, one of the most well-known and reputable clear aligner products. To achieve a precise fit and successful treatment, 3D imaging technology is used to create personalized Invisalign aligners. The almost invisible and pleasant Invisalign aligners may treat a variety of orthodontic problems, such as overbite, spacing problems, crowded teeth, and more.
Ask Questions
We will gladly answer any questions you may have.
Ask Questions
Book Online
Sky Dental offers the ability to request your dentist appointments online. Schedule an appointment now!
Book Online
MyChart Login
Login to check and manage your medical history.
Access MyChart