What makes Sky Dental North York unique?
Sky Dental's modern clinic is designed for patient comfort and relaxation, featuring advanced dental technology and amenities for a more enjoyable dental experience in the Bayview Village area. Here are a couple of things that make us different:
We offer a variety of clear aligners, including Invisalign®, SURESMILE®, and Reveal®, to help patients achieve their dental goals without braces.
We provide free consultations for clear aligners, allowing patients to discuss their needs with a dental professional and make informed decisions about their orthodontic treatment.
We offer a full range of dental services for patients of all ages, including routine check-ups, cleanings, and restorative and cosmetic procedures.
We provide same-day crowns to save patients time and hassle, utilizing advanced technology for single-appointment treatments.
If you are looking for a dental clinic that offers personalized care, cutting-edge technology, and a comfortable and luxurious environment, then look no further than Dr. Hourieh Tayefi's clinic in North York.
Contact Us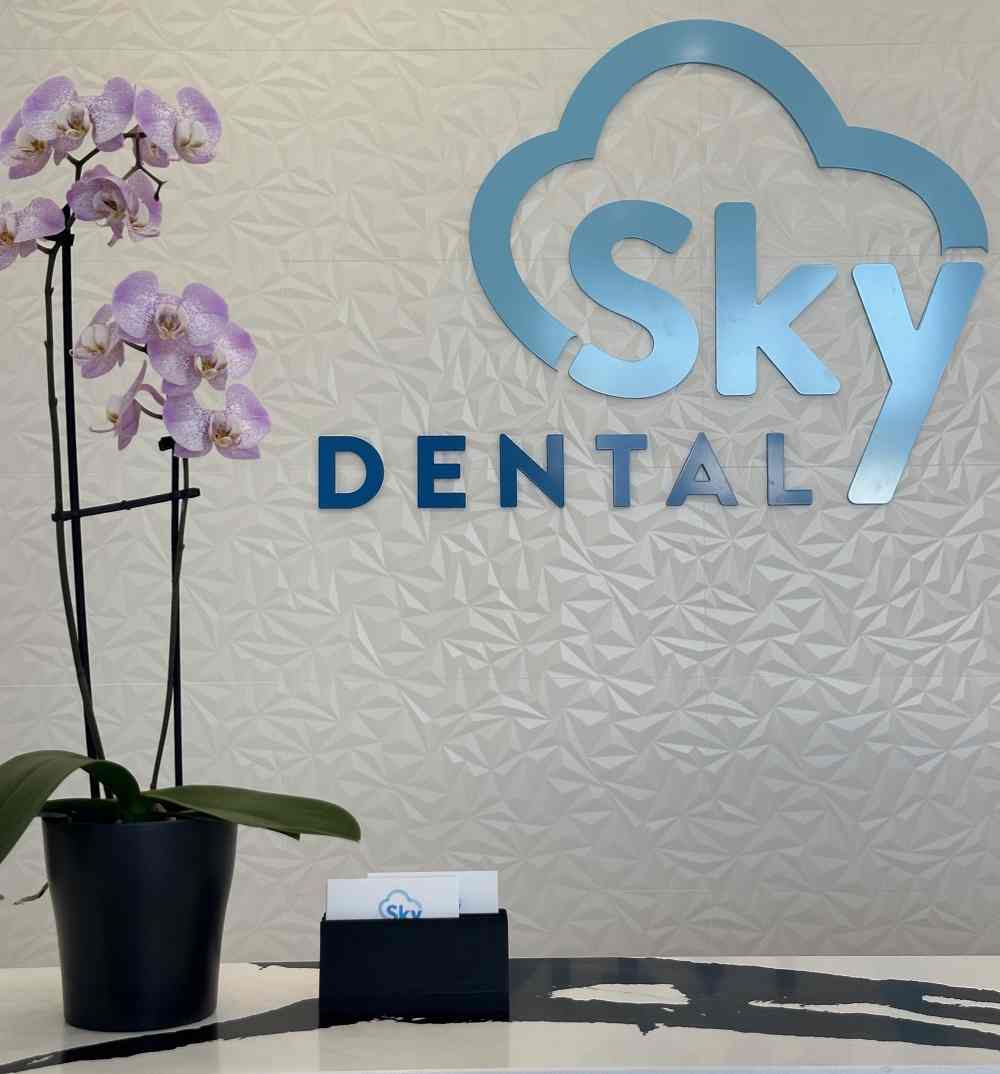 Convenient and Accessible Dental Care at Sky Dental, North York
Sky Dental, ideally located in Bayview Village, North York, offers highly accessible dental care. Ground floor entry and ample parking make it easy to reach by public transportation or car, with major roads and highways nearby.
Convenience is further enhanced by multiple bus stops and a nearby subway station. The clinic's proximity to the Bayview Village Shopping Center provides additional parking and quick access.
Sky Dental's flexible schedule includes weekends and evenings, catering to busy patients. With top-quality dental care and unbeatable convenience, it's the preferred choice for Bayview Village residents seeking dental services.
Explore Our North York Office with Our Virtual Tour
Welcome to Sky Dental, your trusted Bayview Village dentist, where our top priority is your comfort and satisfaction. To give you a glimpse of our modern, state-of-the-art facility, we have created a virtual tour of our office.
Invisalign Clear Aligners in Bayview Village
Invisalign clear aligners offer several advantages over traditional braces, including:
Discretion – Invisalign aligners are nearly invisible, allowing you to straighten your teeth without others noticing.
Removability – You can take out the aligners to eat, drink, and brush your teeth, making it easier to maintain proper oral hygiene.
Comfort – Unlike braces, Invisalign aligners have no metal wires or brackets to cause cuts or irritation around your mouth.
Convenience – With Invisalign, you can achieve results in a shorter time than with traditional braces and require fewer visits to the dental office.
If you're looking for a discreet, comfortable, and convenient way to straighten your teeth, consider Invisalign clear aligners.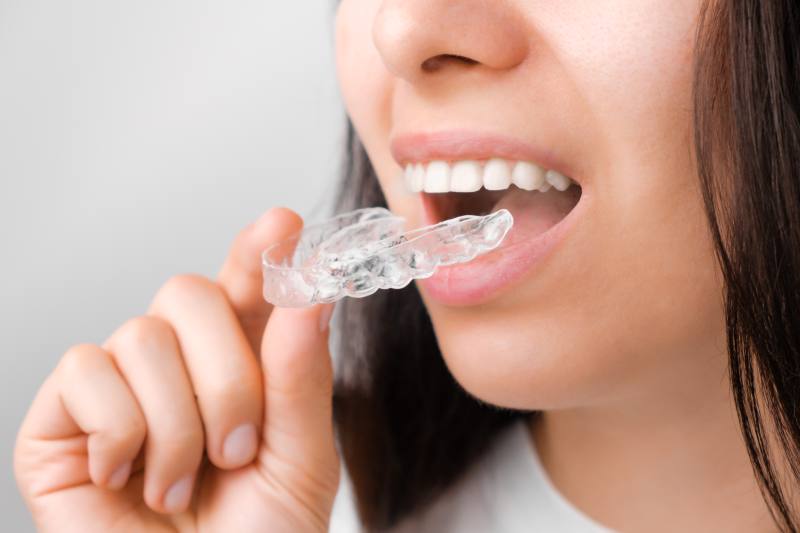 Dentistry for the whole family
Emergency dentist North York
Complimentary consultation Clear Aligners
Request a


Consultation

Find out how our dentist at Sky Dental, located in Bayview Village - North York can help you achieve optimal oral health!
Meet Dr. Hourieh Tayefi
Dr. Hourieh Tayefi runs a state-of-the-art dental clinic in North York and comes from a long line of dentists in her family. Her vision is personalized dentistry that caters to the unique needs and preferences of each patient. Her modern and elegant clinic feels more like a spa than a traditional dental clinic.
She offers a wide range of dental services and believes that dentistry should not only be functional but also beautiful. Patients can expect personalized care, cutting-edge technology, and a comfortable environment at Dr. Tayefi's clinic.
Contact us today to schedule an appointment and take the first step towards a healthier, more beautiful smile.